5 Reasons Why You Should Shift to Digital Health
The Rise of the Digital Health Revolution
The digital health revolution is a phenomenon that has taken the world by storm. We are witnessing the convergence of technologies that can help us track our health, manage our symptoms, and stay healthy. It is not just about the use of technology for medical purposes but also about how it can be used to improve healthcare outcomes.
The benefits of this revolution are manifold. For one, it helps in the early diagnosis and treatment of diseases like cancer, Alzheimer's, etc. It also helps in the prevention of diseases like obesity and diabetes, which have been on the rise in recent times. The digital health revolution has helped people connect with their doctors remotely through video conferences or at home by using an app or a website.
1. Better Patient Engagement
Patient engagement is a key component of the patient experience. It is the degree to which patients are involved in their own health care and feel empowered by it. The more engaged a patient is, the better their outcomes will be.
The goal of every healthcare organization should be to provide patients with an experience that is personal, engaging, and memorable. This starts by having a strong understanding of what drives each individual patient's needs, wants, and expectations.
2. Cost Saving for Healthcare Providers
The United States spends more on healthcare than any other country in the world, and because of this, it is important for healthcare providers to find ways to save money. One way that they can do this is by using AI-based systems. This can be done by using AI to help with diagnosis, treatment, and medication.
There are many benefits that come from using AI in the healthcare industry. One of these benefits is that it has been shown to reduce medical errors and improve patient care. Another benefit is that it helps hospitals save money by providing more accurate predictions about what will happen to a patient's health in the future.
3. Reduced Hospitalization Rates
It is a well-known fact that hospitalization rates have been on the rise in recent years. The increase in hospitalization rates has resulted from the increased number of people suffering from chronic diseases. The rise in hospitalization rates has also been due to the increased prevalence of conditions such as obesity, which has contributed to an increase in chronic disease and, hence, hospitalization rates.
A study conducted by Dr. John Wolff and his colleagues at Johns Hopkins University revealed that reducing readmission rates can lead to significant cost savings for hospitals. It was found that reducing readmission rates by 10% could result in up to $2 billion in savings annually across US hospitals.
4. Better Quality of Life for Patients
The quality of life for patients is critical to their recovery. If a patient does not feel comfortable in the hospital, they will not be able to heal. Hospitals are using various approaches to improve the lives of their patients.
Some hospitals are using virtual reality to help patients recover from certain injuries or illnesses. This technology can be used in different ways, such as providing a distraction from pain or helping them get back into a normal routine after an injury or surgery.
Hospitals are also trying new treatments that focus on improving the patient experience and their quality of life. They have created spaces where patients can relax and enjoy themselves while they wait for treatment and rehabilitation services.
5. Reduced Healthcare Expenditures for Governments & Individuals
We all know that healthcare expenditures are a significant portion of government expenditures and also a major part of the GDP. So, reducing healthcare expenditures can be a good way to reduce the budget deficit, which is an issue for governments around the world.
Some countries have already started taking measures to reduce their healthcare expenditures by introducing new policies and programs. For example, in Singapore, they have taken some steps like cutting back on public hospital spending and encouraging people to go for private health insurance.
Digital Health is here and on the rise
The digital health industry is on the rise. It has been predicted that in the next few years, there will be a significant increase in the number of people who will rely on digital health for their healthcare needs. This is because more and more people are becoming aware of their health and are actively looking for ways to maintain it. The digital health revolution is here, and it will be the future of healthcare.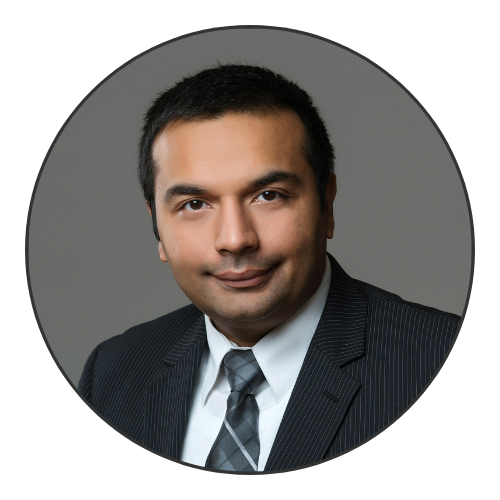 CEO | Founder | President NeuroCare.AI - Advancing Digital Health Ecosystem in Emerging Countries!