5 Ways Telehealth is Making Medicine More Accessible
Telehealth is a new and innovative way of providing healthcare. It has several benefits, including reaching patients who don't have access to medical services, getting medical attention faster and more efficiently, and reaching patients in remote areas.
According to Athena Health's Network Data, telehealth accounted for only 0.4 percent of all visits even before the height of the COVID-19 pandemic. It grew dramatically during the start of the pandemic when almost every industry shifted remotely. Patients and healthcare professionals resumed in-person care as the pandemic proceeded, but virtual care has held a place in the market: 8.9% of all care in the first half of 2022 was delivered virtually.
1. Telehealth helps people in remote areas avoid unnecessary trips to see a doctor.
Remote areas have been difficult to access for many years, but with the development of virtual telehealth, this is no longer the case. Virtual telehealth offers a convenient and accessible way for patients in remote areas to get healthcare.
Virtual telehealth also offers a more personalized experience than traditional healthcare, as it allows doctors and nurses to take care of their patients remotely.
2. Telehealth helps people who cannot travel due to age or disability get medical attention.
Virtual telehealth is a convenient way for patients to connect with their doctors, therapists, and other medical professionals. It also provides a platform for people who cannot travel due to age or disability.
Early in the COVID-19 outbreak, telehealth was primarily used to substitute in-person appointments which were too risky for almost everyone in the community. Healthcare companies learned a lot about how and when telehealth is most effective over time. According to the research from Athena Health, in 2020 and 2021, patients who used telehealth had 3.8 more annual visits than those who did not see clinicians virtually.
Higher use may not seem to be a positive development at first view, but patterns of care show that telehealth is being utilized as an important diagnostic and triage tool, diverting patients to an effective healthcare setting, perhaps decreasing demand on expensive venues like emergency rooms and urgent care by allowing quicker access to same-day appointments and enabling a gateway to targeted, efficient in-person care.
3. Telehealth helps Mental Health care services more accessible
Telehealth is a convenient and cost-effective way to get mental health care. It makes it possible for people to get help from a therapist or psychiatrist without having to leave their homes.
In fact, some people prefer telehealth because it is more convenient than driving long distances to see a therapist or psychiatrist in person. Patients also utilized telehealth to seek new mental health support in unprecedented numbers, with telehealth appointments accounting for 1.8 times the number of new mental health diagnoses as in-person consultations.
Based on the 2,000-patient study conducted by Athena Health in 2022, 23% of all the respondents said that they were more inclined in seeking mental health care through telehealth consultation. Overall, virtual mental health treatment appears to be filling a significant gap in the healthcare system.
4. Telehealth makes it easier to Diagnose & Manage Chronic Conditions
Patients with chronic diseases were significantly more likely to utilize telehealth than non-chronic patients in 2022, and they'll continue to be 56% more likely to use it in the last quarter of 2022. In addition, 23% of survey respondents who utilized telehealth said they used it for planned check-ins related to chronic disorders, and another 9% said they used it for ad hoc care related to their chronic conditions.
This might be a "care home" structure where the most vulnerable patients receive medical treatment when they need it, consuming less in-person care, and avoiding potentially major health crises.
5. Doctors can use telemedicine for early detection by screening for certain diseases
The use of telemedicine for health screening is becoming more popular. It allows doctors to diagnose and treat patients remotely.
They can see the patient virtually and ask questions about their symptoms, which are then recorded on the patient's chart. They can also prescribe medication if needed. With early detection of the patient's condition, there is a better chance of preventing it from developing into more serious cases, which might occasionally result in death. Increasing healthy life expectancy among all people in society is one of the goals of pursuing telehealth in the healthcare industry.
The Rise of Telehealth - What It Could Mean for the Future of Medicine
While various healthcare practitioners have discovered long-term applications for virtual care, other areas of the United States are still not using it or have not been able to integrate it into a comprehensive care delivery system. To have a long-term impact in healthcare, virtual care must be utilized equitably, regardless of location, patient or physician demographic, or other circumstances.
Telehealth provides numerous opportunities to continue to improve the way health care is provided in the United States. It enables treatment to be administered in less expensive settings, introduces modes of patient-provider contact, and improves convenience for both patients and clinicians. These benefits should, ideally, extend the pandemic.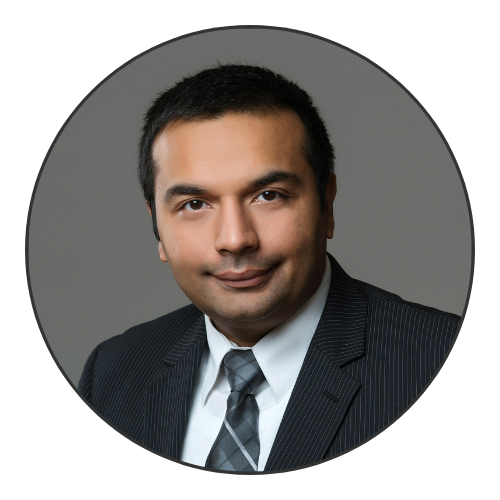 CEO | Founder | President NeuroCare.AI - Advancing Digital Health Ecosystem in Emerging Countries!