An Expert Guide to Understanding Digital Health Care and Why it Matters to You
The healthcare industry is the fastest-growing industry in the world. It's no surprise that digital health care is a topic of interest for many professionals and organizations. Digital health care is an innovative way to meet patient needs and provide better care.
It is essential to know that the medical practice today differs from what was practiced years ago. Change is rapid and in the healthcare industry, which is why we need to comprehend it as it evolves.
The Complete Transformation and Revolution of Digital Health Care
It's clear that the healthcare industry is rapidly transforming. The world will soon be very different because of digital innovation.
Change can be seen right now, which means companies need to work quickly in order to survive. In many industries, like finance, industry, and education, we can already see how AI is becoming more common.
The Tech Giants and The Digital Transformation
Digital transformation is not just about acquiring new skills, but it's also about changing the way we work. We are living in a time when it's easy to compare the most common trends in business. And one of these trends is that many companies are investing heavily in digital transformation. This is not just about acquiring new skills, but it's also about changing the way we work.
Here are some examples:
Largest Hospitality Company -
Airbnb
- Own No Real Estate
Largest Fleet Company -
Uber
- Own No Cars
Largest Retail Company -
Alibaba/Amazon
- Own no Inventory
Largest Media Company -
Facebook
- Own no Content
The Health Care in the Future
"Industry 4.0 is more than just a flashy catchphrase. A confluence of trends and technologies promises to reshape the way things are made." - McKinnsey
The Healthcare and Industry 4.0
The healthcare industry has been one of the first to adopt Industry 4.0 technologies, and it is already reaping the benefits. The digitization of health care has enabled a more personalized approach to patient care and improved the efficiency of hospitals by reducing wait times and improving communication.
Industry 4.0 is changing how we think about manufacturing and production as well. With Industry 4.0, we can now produce goods with greater precision and at a faster rate than ever before- which will be key for countries like China, which are facing an aging workforce that will soon be unable to produce goods at the same rate as before.
The 4.0 Toolset & Care Methods
The convergence of multiple technologies makes these new care models possible. Improving efficiency and decreasing waste.
The Catalyst for Digital Transformation
Data Platforms are the catalyst for this digital transformation, thereby enabling care management in a cohesive network with the Internet of Things at its center and data analysis through Artificial Intelligence.
The Impact of Pandemic & Digital Transformation
It is no doubt that none of us has been prepared when the pandemic hit globally. Everything went shut down in the different industries and all were trying to navigate things for the past two years. But really, how has the pandemic changed digital transformation as well as its impact on the healthcare system?
Forced shutdown, forced to innovate
The digital transformation of businesses during a pandemic is a critical undertaking. With the outbreak of the pandemic, many businesses have been forced to change their processes and adapt to a new environment. The disruption to normal business operations can have several impacts, including the loss of revenue, the inability to meet deadlines, and the impact on customer relationships.
A game changer in the healthcare system
While there is a drastic change globally brought about by the pandemic, there has also been a great shift that had happened due to the pandemic. It is where different industries, hospitals, and medical services are made available remotely. It really pushed them to move forward with digitization.
The New Normal meets the Next-Normal Consumer
Not only are we gonna learn how to live with the pandemic, but we'll also learn how to adapt to the various innovations and transformations in every aspect of our lives. The future is here; learn and embrace it, or stay behind. You choose.
The Age of Disruption
The healthcare industry is one of the industries that has been disrupted by new technologies the most. In the past, medical practices were based on a one-to-one model where patients would see a doctor in their office, who would then prescribe medication to treat their symptoms. The patient would then go to a pharmacy and fill the prescription. This model is still used today, but there are some changes. With new technology and innovations, people can now order prescriptions online or through an app and have them delivered to their door without leaving home.
This change has greatly impacted how we think about health care in many different ways. For example, it has given patients more control over their health because they can now get what they need with just a few clicks of a button or taps on an app instead of going out into the world for it. Some samples that evolved deceptively and disruptively are information, communication, retail, entertainment, travel, finance, education, and healthcare.
The Culture Shift Accelerated
We live through a cultural shift - where work, education, and even healthcare are online! This cultural shift, where most of our lives are remote/digital/online, is clearly a breakthrough and will stay with us even after the pandemic.
Hospital care in 2030
We are going to see the birth of a virtual hospital at home where we can provide a lot of services, even acute level at home, and home care will become a new facility and that challenge in itself is going to decrease costs significantly.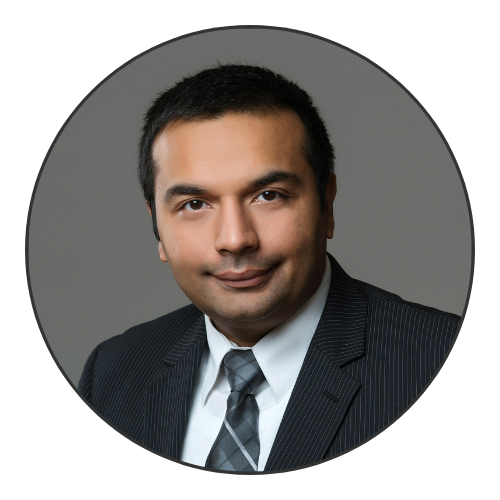 CEO | Founder | President NeuroCare.AI - Advancing Digital Health Ecosystem in Emerging Countries!