Artificial Intelligence as Humans' healthcare partner
Artificial intelligence is being used in healthcare to help doctors and nurses make better decisions. It can be used for diagnosis, treatment, and even surgery.
AI can also be used to improve our understanding of neurology by analyzing brain activity and making predictions about future brain activity. This could help us understand what is happening in the brain when someone has a seizure, for example.
The most common use cases of AI in healthcare are machine learning algorithms that can analyze data and predict a person's risk for certain diseases or conditions.
These algorithms are often used by insurance companies to determine an individual's eligibility for coverage. They also help doctors diagnose patients with rare diseases or provide insights into their medical records.
Experts' view on Artificial Intelligence
According to the Senior Director of the AI Good Research Lab at Microsoft, AI has the potential to radically change healthcare, not only for healthcare providers but also for patients.
The medical field has been slow to adopt AI, but it is beginning to show up in new ways. One of the most recent examples of this is AI-driven neurology apps that can detect neurological disorders and provide treatment options for patients who are too young or too old for surgery.
Aside from this, AI could also lessen physicians' burnout and extend the reach of doctors in different areas, especially areas that have no access to regular check-ups. AI could be a great help in assisting physicians in note-taking and could help teams of medical experts come together and discuss challenging cases.
AI, as the most urgent application, says Microsoft
According to Microsoft CEO Satya Nadella, AI represents one of technology's most important priorities, and perhaps, healthcare is AI's most urgent application.
Microsoft is planning to collaborate with various grantees like the Fred Hutchinson Cancer Research Center, Intelligent Retinal Imaging Systems (IRIS), and the Novartis Foundation, including BRAC.
The Seattle Children's Research Institute, one of its program partners, is using AI to discover the cause of sudden infant death syndrome (SIDS). This is just one of the many healthcare benefits of integrating AI into the healthcare industry.
Will AI replace the existing healthcare providers?
The answer is No. Just as how electricity makes our life easier, AI will also do the same in the healthcare industry. It doesn't mean to replace the existing healthcare practitioner, but to be of help in easing their burden.
AI in health care has been around for years now. In neurology, AI is helping physicians diagnose diseases by analyzing patient data and suggesting treatment options for the doctor. It can also t easier for neurologists to diagnose diseases like Parkinson's and Alzheimer's disease. They are also using AI to predict when a patient will have a seizure so that they can take steps to prevent it from happening.
The hype about AI is real… or maybe not!
According to the Chief Economist at Google, Hal Varian, in Silicon Valley, they'd always say "you overestimate what can be done in a year, but you underestimate what can be done in 10 years."
How is this related to AI? It's simple, people would always think about the impact of "right now" rather than the process of its impact in the coming years.
Developing AI does not happen overnight. It involves a lot of processes and ideation in order to fit into the necessary industry.
Humans are still the heart of AI and not the other way around
AI is the future of health care. But, it is not the other way around. Humans are the heart of AI and not the other way around. Its primary goal is to make the workload lighter and have an efficient and faster turnaround time in delivering healthcare services.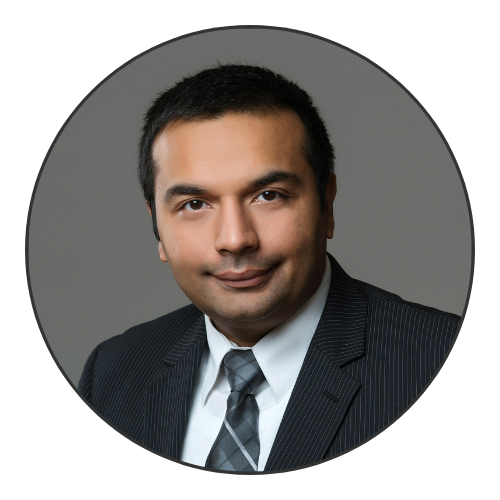 CEO | Founder | President NeuroCare.AI - Advancing Digital Health Ecosystem in Emerging Countries!