Getting a residency in the US is a dream of most medical students. And with dreams comes difficulties as well as competition. So, in this fireside chat, we have our special guest Dr. Danish Bhatti who will give some insider details about the course "A Guide to Getting into Residency in the US".
FYI, Dr. Danish Bhatti is a Movement Disorders Neurologists and teaches physicians internationally. Dr. Bhatti directs an online mini-fellowship in Movement Disorders since 2017. He is the founding director of the International Neurology program at the University of Nebraska Medical Center with observer-ship and visiting scholars program. He has been recognized with International Best Teacher Award from Pakistan Society of Neurology and Impact in Education for Innovative practices award, a campus-wide award at UNMC. He is the co-director of comprehensive Parkinson Disease Program with a multidisciplinary clinic. As a member of Parkinson study group Dr. Bhatti participates in many multi-center clinical trials for PD and has a strong collaboration network with many PD researchers across campus and at UNO including pharmacology and biomechanics.
The following were some of the interesting points that were discussed in the fireside chat.
Brief overview of the course
Who is this Course Not for?
Course Structure & Modules
In-person or Video Interviews
Will there be a shift in strategy because of virtual interviews?
Could you give a brief overview of the course that we are working on?
Sure, so we're collaborating and developing this course called "A guide to getting into residency in the United States". It's basically a course that provides some direction to people who are looking to apply for residency in the US. How they can improve their odds, how to polish their application and find various weaknesses, and how to improve upon them as they go through the process of finding a residency. About five or six years ago, when I started as a director of the observership program at the University of Nebraska Medical Center, I was introduced to this concept of international graduates looking for the residency program. So, I've reviewed hundreds of applications, and I've had more than 70 observers over the last six years at University of Nebraska Medical Center. And that gave me a perspective on how tough it is to get into a residency program, how many things you're not familiar with or never been taught or told before.
This is a fantastic insight. And it's actually all about giving insider insight. So, could you clarify who this course is not for?
I think it's important to distinguish this because there is a general perception of what these kinds of courses are for. We are not developing something that's already there. This is not a course that will tell them how to score high on USMLE, their licensing exam. This is not a course where we're telling them that we will give them a recommendation letter nor will we tell them all the questions that they will get in their interview. We are not trying to create a walkthrough for them explaining the steps and how to log into ECFMG website. There are enough resources out there explaining them but what we're trying to address are those that are missing in those available resources.
Could you give us a 360-degree view of how this course is going to be structured?
The structure would be based on identifying the key elements or aspects where guidance or mentoring is needed. So, we've settled on a structure that has eight modules, touching on various important aspects of the course. So the following points are considered while structuring this course:
An overall general view of the residency application
Getting into the mindset of an applicant
An overview of a residency selection process — from the applicant & program side
Program director's expectations
Things that help to stand out and get an invite for the interview
Preparation for the interview
Things Program Director look for during the interview
How the ranking system works and the factors that go into the ranking
Post-interview director process, etc.,
In addition to that, we will complement this base structure with guest interviews as well.
In your opinion, do you think we will go back to 100% in-person interviews, or will there be a percentage of video interviews that's going to be happening?
I think a percentage of interviews will continue to be online as people have gotten used to it. There are programs that you want to interview where the dates don't match and you also need to remember that many American grads are interviewing during their final year of medical school. So they still have rotations and other ongoing assignments. And they only have a limited number of vacation days. So, it's not the International Medical graduates that will drive the need for tele-interviews on zoom or other platforms, but it will be the American graduates. Someone like us from other countries might think that if we don't show up in person, then that might give a lower chance, but American graduates don't have those kinds of concerns. And they will push for the options of tele-interviews, even when in-person interviews start.
From an international medical graduate perspective, do you think there will be a shift in strategy because of virtual interviews?
I think there will be both pluses and minuses. There will be an advantage of being able to interview even from your home country and I've seen applicants who were interviewed in the middle of the night. There are some people who will shine more on video-based interviews because they might feel awkward when they are in company, especially if they don't know many people and some people are just very natural among others in person, but may not do well on tele-interview. So, there will be some changes and with them are some pluses and minuses.
Correct and we will be doing some practice interviews between us and show via mock applicants to give the sense of how to dress, talk and make audio, lighting, and framing the best way possible. These simple tweaks can bring a huge difference thereby increasing the applicant's odds. This will help them save their time as well as money because people sometimes spend 60–70 applications that can come out to nine to ten thousand dollars.
Yes, and I would like to add one thing here, it's amazing to see how many things, people are not familiar with. I think it was Henry Kissinger that said, there are known knowns, and there are known unknowns, and there are unknown unknowns. And there are so many unknown unknowns, that people don't even know that they're missing. It's amazing how we survived this process. Just a quick example, in the last meeting that I had with my students, I was reviewing the things that they can add to their resume. It was unbelievable that they never thought of adding those wonderful experiences they got volunteering COVID camps and clinics. And instead of just adding it to their resume, there's a smart way of doing it. For example, if they have been helping to put like a COVID vaccination drive, the best way to do it would be to just reach out to the administrator and ask them for a letter of appreciation. Now it goes into their honors and awards.
Correct, before ending the session, I always like to know the faculty. So share three interesting facts about yourself and three interesting reads that you would recommend.
Interesting Facts about Dr. Bhatti:
I learned to play guitar during my medical school. And then I kept playing it during my early residency, but then gave up on it and I've restarted it very recently.
I love to read books on economics, especially the history of economics, and financial implications. So these days, I've been reading on Austrian economics by Ludwig von Mises.
I love gardening. I love growing vegetable plants, and fruit trees.
Interesting Reads by Dr. Bhatti:
The Sovereign Individual: Mastering the Transition to the Information Age by James Dale Davidson and Lord William Rees-Mogg
Human Action: A Treatise on Economics by Ludwig von Mises
The Dao of Capital: Austrian Investing in a Distorted World by Mark Spitznagel.
It was a pleasure having you. Will keep continuing these conversations. Thank you for your time.
"If anyone that saved a life it is as if it saved the life of all mankind."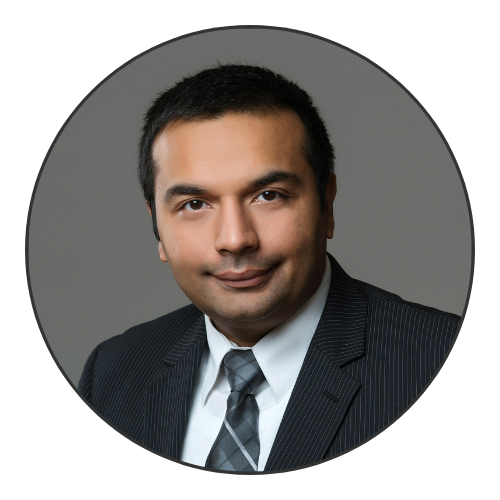 CEO | Founder | President NeuroCare.AI - Advancing Digital Health Ecosystem in Emerging Countries!