Intracranial aneurysms (IAs) are a significant public health concern. In populations without comorbidity and a mean age of 50 years, their prevalence is up to 3.2%. An efficient method for identifying subjects at high risk of an IA is warranted to provide adequate radiological screening guidelines and effectively allocate medical resources. Artificial intelligence (AI) has received worldwide attention for its impressive performance in image-based tasks. It can serve as an adjunct to physicians in clinical settings, improving diagnostic accuracy while reducing physicians' workload. AI can perform tasks such as pattern recognition, object identification, and problem resolution with human-like intelligence. Based on the data collected for training, AI can assist in decisions in a semi-autonomous manner. Similarly, AI can identify a likely diagnosis and also, select a suitable treatment based on health records or imaging data without any explicit programming (instruction set). Aneurysm rupture prediction is the holy grail of prediction modeling. AI can significantly improve rupture prediction, saving lives and limbs in the process. Nowadays, deep learning (DL) has shown significant potential in accurately detecting lesions on medical imaging and has reached, or perhaps surpassed, an expert-level of diagnosis. This is the first step to accurately diagnose UIAs with increased computational radiomicis. This will not only allow diagnosis but also suggest a treatment course. In the future, we will see an increasing role of AI in both the diagnosis and management of IAs.
Introduction
AI in Intracranial Aneurysm Detection
CT-Angiography and MR-Angiography have been used widely to screen for IAs. Manual detection of pathologies from images is a laborious process and requires 3D modeling to accurately depict vessel morphology. The process is time-consuming and slow. With the advent of computer vision and deep learning, we can have AI directly analyze images for the presence of IAs. However, with newer imaging techniques and newer models, we gradually saw the AI performance increase compared to human counterparts and at times surpass it. This directly improves the detection rate. As earlier detection allows closer monitoring and eventually results in better patient selection for intervention.
AI in Intracranial Aneurysm Screening
The burden of disability and mortality from UIAs is significant, while routine screening is challenging because of financial resources, logistical resources, contrast, and radiation load. Moreover, the growth of aneurysms can be non-linear, so the timing of follow-up scans needs to be further personalized. Health insurance-related implications can also arise due to the detection of an IA. We need better guidelines for targeted screening of high-risk individuals and more sophisticated tools to time follow-up studies. These need to be evidence-based tools. AI-based increase in detection of UIAs will help us improve detection on individual patients and improve our detection strategy at a population level.
AI in Intracranial Aneurysm Rupture Prediction
Rupture prediction is the holy grail of prediction modeling. AI can significantly improve rupture prediction, saving lives and limbs in the process. Conventional logistic regression (LR) has been one of the most studied statistical models to predict the rupture status of unruptured intracranial aneurysms (UIAs). In recent years, numerous studies have been done to develop and compare the utility of ML in the prediction of aneurysm rupture risk in the context of statistical models.
AI in Intracranial Aneurysm in Clinical Decision Support
Thus AI models that can analyze multiple parameters simultaneously and work with large volumes of data can aid this complex decision making. In addition, AI can enhance the process by adding additional objective data of flow and morphological characteristics of aneurysms. This will lead to an improved occlusion rate of aneurysms and potentially decreased recanalization rates.
Documentation, Quality, and Workflow Enhancement Using AI
There is a significant shortage of neuroradiologists, especially in the developing world. In addition, there is an increasing burden of newer forms of imaging data, including 2D and 3D imaging, even in the developed world. AI can augment radiologists in their workflow by decreasing latency, improving accuracy, and automatically performing repetitive tasks like measurements to save time. Dai et al. used modified 2D CTA images produced by the nearby projection (NP) method to train a fast Region-Based Convolutional Neural Network (RCNN) model. The model automatically proposed rectangular areas on the images that may contain aneurysms so that radiologists can easily find them and check whether these proposals were correct or not. The model was 91.8% sensitive in detecting aneurysms automatically. While an experienced radiologist takes around 10 to 15 min to complete one aneurysm image diagnosis, the authors discuss that with their model, it will only take a few minutes for a radiologist to observe all the proposals so that they can save almost 10 min per case, thereby improving efficiency and significantly reducing detection time.
Challenges and Limitations of AI in Intracranial Aneurysm
Conclusion
Recent evidence shows that AI, especially Deep Learning, is evolving as a promising aide in clinical decision making in medicine. AI grants us the computational power to explore complicated non-linear relationships in extensive amounts of data, and its predictive power increases with the available datasets for training. Thus the massive amount of data accumulating in clinics, hospitals and stored in electronic medical records through standard tests and medical imaging allows for more applications of AI and high-performance data-driven medicine. With the need for well-trained radiologists and the amount of imaging data generated in healthcare settings worldwide, AI-based CADs will be a tool that will help neuroradiologists streamline clinical workflow while approaching clinical problem solving efficiently and accurately. Our review explored the frontier on how AI can detect aneurysms, evaluate rupture risk, help in triaging clinical therapy strategies, predict treatment outcomes and enhance workflow. Although we have not quite yet reached the threshold for routine clinical application, we believe that with the availability of larger datasets, AI has great potential to solve intracranial aneurysm management issues in a patient-centric manner. Evidence suggests that AI models have started to match and even outperformed human readers on numerous occasions while interpreting medical images. Thus, it would not be an understatement to say that an AI-powered real-time decision-making assistant software for clinics, hospitals, and operating suites will be a norm in the coming years. Artificial Intelligence in neuroradiology; the future is already here.
A Glimpse into the Future-AI-Enhanced Intracranial Aneurysm Care
A 24-year-old female had a right-sided pounding headache with left-sided weakness, numbness, and tingling. She was rushed to the ER with concern for acute ischemic stroke however her final diagnosis was hemiplegic migraine. A CTA was done in accordance with the standard of care for acute stroke. The neurologist focused on stroke and then migraine. However, a 4 mm aneurysm was also detected in her internal carotid artery with the help of an AI-based system and recommended intervention. The system had evaluated patient rupture risk not just on the size as previously thought to be the main criteria. Rather using multimodal data including imaging; feeding artery, diameters, ratios, radiomic; flow mechanics, genomics, and metabolomics. On the day of the procedure, an AI-based software analyzed real-time images of digital subtraction angiography (DSA) and recommended the type and size of the stent to be used. Post-procedure the appropriate choice of antithrombotics was assisted by AI according to information of her genomics on file. This added case went to a central registry which helped identify two of her relatives for screening. One of whom underwent an aneurysm occlusion procedure for her undiagnosed 8 mm aneurysm.
Author Contributions
AM: did initial systemic search to find articles, then proceeded to with progressive summarization, and authored majority of the article with JK. AS: did initial systemic search to find articles and then proceeded with progressive summarization. SP: independent search and helped with current and future clinical relevance of said articles. OZ: reviewed and summarized articles for accuracy and relevance. JK: contributed in all aspects of the manuscript including editing and writing the final manuscript. All authors contributed to the article and approved the submitted version.
Conflict of Interest
JK is employed by VeeOne Health.
The remaining authors declare that the research was conducted in the absence of any commercial or financial relationships that could be construed as a potential conflict of interest.
Publisher's Note
All claims expressed in this article are solely those of the authors and do not necessarily represent those of their affiliated organizations, or those of the publisher, the editors and the reviewers. Any product that may be evaluated in this article, or claim that may be made by its manufacturer, is not guaranteed or endorsed by the publisher.
References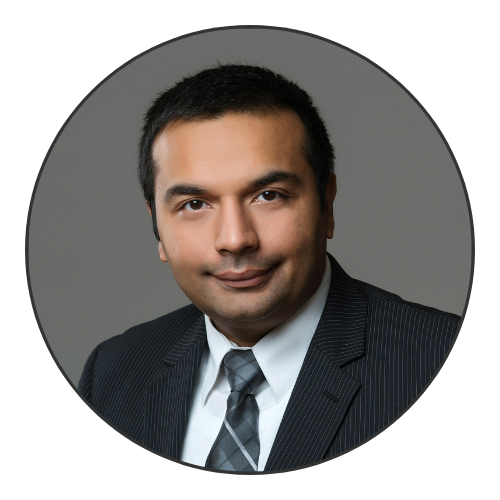 CEO | Founder | President NeuroCare.AI - Advancing Digital Health Ecosystem in Emerging Countries!