Working from home is a new norm for everyone. The same goes for Physicians who are practicing Telemedicine. A home setting isn't ideal to practice Telemedicine; having an isolated space like a home office is crucial to provide focused care.
Here is my setup, so that you can get inspired by and create your own.
1. An Ergonomic office chair: Lumbar support and headrest are important, and it is important to look into these is to ensure you don't develop any cervical/spine issues. 2. A Cool Workstation desk- Preferably a standing desk, an optional Laptop stand that can help you get from sitting mode to standing mode. 3. Choosing the right kind of computer monitor is very essential. You can choose an ultra-wide monitor which gives you the flexibility to run two applications side by side at the point of time. 4. A good webcam is of prime importance. A webcam with 4K resolution is overkill and not needed. Invest in a good quality 1080p resolution webcam. Anything below 1080p is not usually recommended; however, keep in mind most laptops are shipping with 720p resolution. 5. A webcam stand is optional but recommended. It gives you the flexibility of maintaining eye contact with the patient, as opposed to a monitor-mounted webcam that doesn't give the same feeling. 6. The best option for audio is to use a Bluetooth headset, as it gives you the flexibility to move/shift without tugging on the cord. 7. Technically 25 Mbps is enough internet speed for 1080p live audio/video sessions. However, I would recommend 100 Mbps. As higher speed on your side will help with improved reliability 8. A reliable router, like Google Nest, works wonders. A router that is on mesh network is always recommended, as it provides constant connectivity to your device. 9. If you're on a laptop, consider using a separate wireless keyboard and a mouse, they always make your life easier with the controls an integrated keyboard will never be able to provide. For dual display on laptops, there are multiple options you can explore.
The Setup: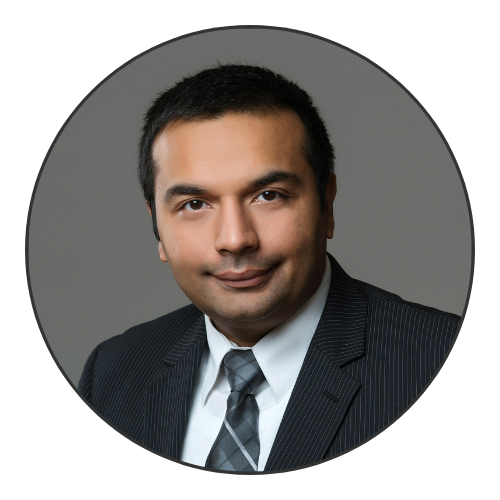 CEO | Founder | President NeuroCare.AI - Advancing Digital Health Ecosystem in Emerging Countries!