The Future of Digital Health Solutions: Why they are Important to the Future of Healthcare & How they support better Healthcare outcomes
Digital health solutions and their implications on healthcare disparities
Digital health solutions have been created to reduce healthcare disparities and provide equitable care for all. It is a new frontier in the healthcare industry. There are many benefits of digital health solutions that can be utilized to create an equitable healthcare system. For example, telemedicine services can help reduce the distance between patients and doctors, providing more convenient care for people who don't live in urban centers or who don't have access to high-quality medical care.
Equal access to affordable and efficient healthcare has the ability to improve patient outcomes by enhancing the quality of life, minimizing the need for emergency and late-stage treatments, and reducing early deaths. Digital technology has the potential to make a significant contribution toward efforts to enhance health equality. Rapidly growing technology, on the other hand, has the potential to increase exclusion, introduce unforeseen biases, deepen the digital gap, and continue to leave some people behind.
How can digital health solutions provide equitable access to quality care?
Healthcare is a human right. Healthcare should not be based on one's socioeconomic status or location. Digital health solutions can help provide equitable access to quality care in under-served areas and populations, by providing information and knowledge that is relevant to their needs.
The digital health industry has the potential to contribute towards this goal. The industry can use technology to provide access to care for people in remote areas, who might not have other options available.
The potential of technology and life sciences businesses that are using digital innovation to address health equality concerns is huge, and the societal economic, financial, and health advantages are significant.
Leading digital health innovators and investors discussed these issues and provided early case studies at the 2021 McKinsey Digital Health Conference on Accelerating Diversity, Equity, and Inclusion in Digital Health. They provide a framework for developing and implementing digital solutions that address health equity gaps focused on those issues and case studies.
What is the role of digital health tools for patients and providers?
With the influx of patients in the medical industry, especially in developing countries, healthcare providers are struggling to provide adequate care. Digital health tools can be used to alleviate the pressure on healthcare providers while improving patient care.
Digital health tools have been proven to be useful in many ways. One of them is that they offer a higher quality service than standalone offline solutions are able to provide. The second advantage of these tools is that it is cheaper and easier for patients and providers by enabling them to do tasks remotely without any assistance or supervision.
The third benefit is that it provides a more personalized experience for all stakeholders involved in the patient's treatment process which improves the efficiency of this whole process, from a hospital stay to discharge.
What are the challenges of implementing digital health tools?
For digital health to be successful, the tool needs to be intuitive, easy to use, and not require any major changes in the workflow. If the tool requires a lot of user input or if it is difficult to implement, then it will not be useful for companies who want to adopt these tools.
The challenges of implementing digital health tools can be grouped into three major categories: technical challenges, workflow challenges, and organizational challenges.
Technical Challenges
Many digital tools are designed for personal use. However, there are some that require more technical knowledge to set up and maintain. This makes it difficult for organizations to adopt the tool and have a team member who is able to maintain it.
Workflow Challenges
Workflows are often necessary in order to ensure that data is collected in a timely manner and that patients are able to access their data whenever they need it. Digital health tools often don't work with existing workflows because they don't fit the needs of the organization or they're not compatible with other systems that the organization may be using.
Organizational Challenges
Organizations often have different goals than individuals when it comes to adopting digital health tools. Organizations may need more than just one tool or they may want a tool that will help them achieve their goals in achieving the implementation
Digital Health Solutions can be a Powerful Tool for Expanding Healthcare Equity
Digital Health Solutions have a huge potential to address the inequities in healthcare. They can provide access to care for the underserved population, improve the quality of care, and reduce costs.
It is defined as information and communication technologies that use digital tools and platforms to provide healthcare services and resources. This includes telemedicine, telehealth, e-health, mobile health (mHealth), virtual reality (VR), augmented reality (AR), internet of things (IoT) technology, social media networks for health information sharing, etc.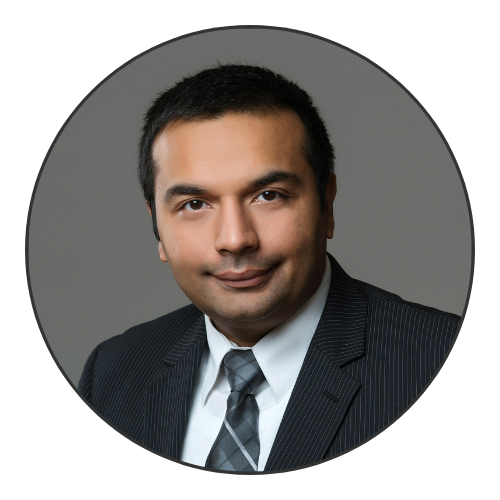 CEO | Founder | President NeuroCare.AI - Advancing Digital Health Ecosystem in Emerging Countries!