Why it's Important to Consider Lifestyle Considerations When Choosing a Medical Specialty
It is important to consider lifestyle considerations when choosing a medical specialty. This is because different specialties have different lifestyles. Some specialties are more demanding than others and some are more rewarding than others.
The lifestyle of a doctor is very different from the lifestyle of an average person. Doctors have to work long hours, and they have to make sacrifices in their personal lives to provide care for their patients. Doctors also have to deal with the emotional toll of caring for sick patients and grieving families.
Some doctors may find that they cannot handle this kind of stress, which can lead to burnout. To avoid these problems, it is important for doctors-in-training to consider their lifestyles before choosing a medical specialty.
How to Choose a Medical Specialty Based on Your Personal Interests and Lifestyle
Choosing a medical specialty is one of the most important decisions that a doctor has to make. It can take years to complete training in a certain field, and it is crucial to know if you will enjoy your job.
You need to consider many factors before choosing a medical specialty. Knowing yourself, your interests, and your lifestyle will help you make the best decision.
What are the Different Types of Doctors?
Doctors are the people who provide medical care for patients. They diagnose and treat illnesses, injuries, and other health conditions.
Doctors can be categorized into three different types: surgeons, physicians, and general practitioners. Surgeons are doctors who specialize in surgery. Physicians are doctors who specialize in internal medicine or pediatrics. General practitioners are doctors who provide a wide range of services to patients.
Defining the 3 Ps in a Doctor's Life
Doctors are often faced with the dilemma of choosing between their purpose, passion, and personality.
A doctor's life is defined by the three Ps. They need to have a purpose for their work, they should be passionate about it, and they need to have a personality that is suitable for their profession.
Doctors dedicate their lives to helping others. They must be passionate about what they do because it can be an emotionally challenging profession with long hours and difficult work conditions. Doctors must also have a personality that suits the profession of caring, empathetic, and calm under pressure.
The difference between Medical, Physician, and Surgical
Physicians are people who have completed medical school and a residency training program. They can prescribe medication, perform surgeries, and give medical advice. Surgical physicians are those who have completed a surgical residency program. They can perform surgical operations like heart surgery or brain surgery and give surgical advice as well.
Medical doctors have completed medical school and a residency training program but cannot perform surgeries or give surgical advice.
Which one of these is you most interested in?
The Importance of choosing Medical Specialty moving forward
Choosing a medical specialty is one of the most important decisions that a doctor has to make. It can have a huge impact on their career and life.
Doctors should consider the following factors before making this decision:
What are their interests?
What are their strengths?
What are the opportunities in that field?
How much time will they need to spend in school for this specialty?
With so many options, knowing which medical specialties are best for them can be overwhelming and difficult. There are so many factors that need to be taken into consideration - from salary to patient population and even general lifestyle choices.
Many doctors are now considering the impact of AI-assisted wellness on their career opportunities. The use of AI companies in healthcare has been increasing over time, and it might be possible that these digital assistants will also have a role in the future of healthcare.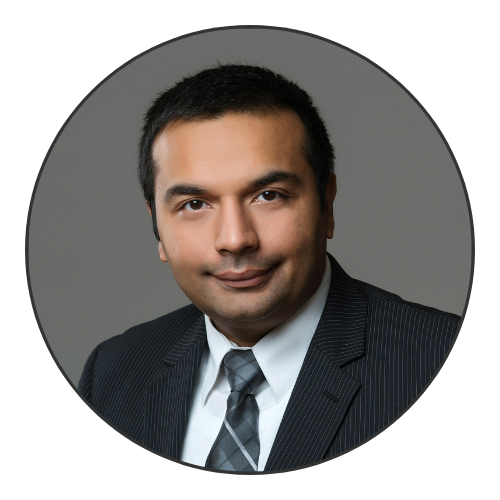 CEO | Founder | President NeuroCare.AI - Advancing Digital Health Ecosystem in Emerging Countries!