3.4: The Administrator
We're gonna talk about the Administrator. It's going to be brief because to be honest with you, my particular exposure is less.
Care Coordination
---
This route is most suited for people truly involved in healthcare administration.
Healthcare is a complex beast with patient, provider, policy, payer & pharma involvement
If you are good at managing talent that this might be your way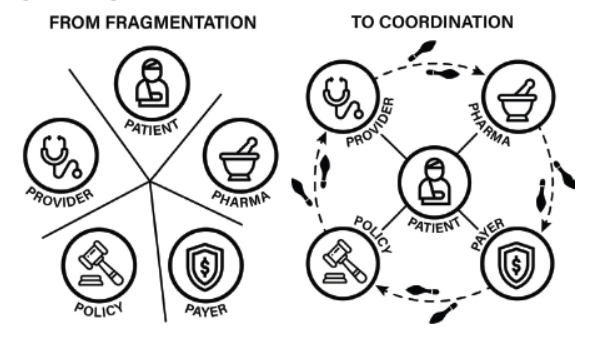 It Takes 5 to Tango: From Competition to Cooperation in Health Care
Sign up to receive Digital Health and Virtual Care content!