---
Home office for the Digital Clinician [2021 Update]
Setting up an efficient Telemedicine Workplace - Published May 18th 2020
Best Standing Desk
Tresanti 47" Adjustable Height Desk
Costco - 299$ (only available via Costco)
For the price unbeatable quality and features!
Longer Desk
Jarvis Adjustable Desks
Check Out!
---
Best Office Chair
Make sure you include a headrest
Best to try before you buy - Back support is extremely important but needs to be individual preference rather a generalized recommendation
---
A Note on Apple M1 Line:
This has seriously blown my mind how fast these computer perform. RIDICULOUS!
I know I am speaking as an apple fanboy but the performance is unmatched! especially for the price
Quiet, Fast, Reasonable priced, Long life - Exceptional!!!
---
Best Desktop
MacOS
Apple M1 Chip, 8-Core CPU, 8-Core GPU, 512GB storage, 8GB Memory
Windows
HP EliteDesk 800 G6 Desktop Mini PC
It is hard to recommend a specific configuration but at-least go with 16 gb RAM and 512 gb storage
ChromeOS
I

DONOT

recommend any ChromeOS products
Best All-in-one
MacOS
I am personally waiting for 27 inch or 32 inch version
Apple M1 Chip, 8-Core CPU, 8-Core GPU, 512GB storage, 8GB Memory
Windows
I do not recommend any all in one for windows or chromeOS
---
Best Laptop
MacOS
Apple M1 Chip, 8-Core CPU, 8-Core GPU, 512GB storage, 8GB Memory
WindowsOS
Dell XPS 15 (This can be your work horse both portable and as a desktop)
Of note with a USB C - Monitor you do not need a separate desktop machine
---
Best Webcam
What to look for
Audio Quality
1080p
Why would you pay premium price?
Audio Quality
Low light performance
Additional features
Workhorse - Logitech C920S HD Pro Webcam - 60$
Premium - Elgato - FaceCam - 200$
Premium - OBSBOT Tiny - 200$ [NOT TESTED]
AI based focus and Tracking
---
Best Monitor
I recommend

Dual Monitor

as compared to Ultra-wide
I recommend 27 inch as the best size for the monitor
I personally would recommend

One 27 inch as main monitor in Horizontal Orientation
One 24 inch in Vertical Orientation for radiology and reading long PDFs
Must have in a Monitor

USB C [One cable, Smart Power]
Resolutions

4K - Overkill (Save money)
2K - QHD - 2560x1440 [BEST!]
1080p - FHD - 1920x1080 - Low resolution for images and reading

A good stand (versatile

 
27 Inch Monitor
24 Inch Monitor
Lenovo ThinkVision T24h-20 - LED Monitor - 23.8"
Vertical Only - Dell P Series 21.5" Screen LED-Lit Monitor
---
Best Wifi
---
Other Accessories
Best Keyboard
Logitech MX Keys
Best Mouse
Laptop Stand
MOFT Laptop Stand
Webcam Positing Stand
ULANZI MT-08 Extension Pole Tripod
---
---
Hidden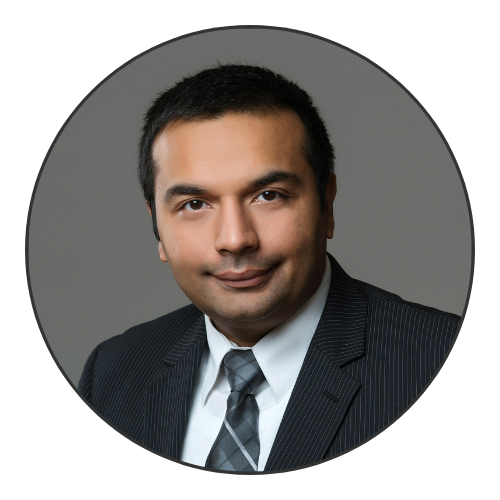 CEO | Founder | President NeuroCare.AI - Advancing Digital Health Ecosystem in Emerging Countries!