What is Virtual Care Training?
Virtual care training is a way to prepare medical professionals for the future of healthcare. It provides an opportunity for doctors and nurses to learn about new technologies, new procedures, and new treatments. It is also a way to prepare medical professionals for the future of healthcare. It provides an opportunity for doctors and nurses to learn about new technologies, new procedures, and new treatments.
While the goal is to equip the healthcare providers, clinical and web-side are still lacking. According to the Deloitte 2020 Survey of the US Physicians which was conducted before the pandemic, they found that there are approximately 85% of physicians thought that pieces of training on how to communicate effectively with patients, remotely, was currently lacking, but would be essential for its success in the future.
Based on prior research as well, the training of clinicians plays a vital role for they have to be able to convert empathy, build rapport, make eye contact, and other bedside manner techniques in a remote setup.
According to the latest survey, 74% of clinical leaders said that they currently offer training related to the Health Insurance Portability and Accountability Act (HIPAA), and ensuring that patient information is protected on virtual platforms.
70% of the clinical leaders are currently undergoing training on software apps and other platforms. However, 36% of clinical leaders said that they only have "web-side manner" training on best practices for communicating and interacting with patients virtually, while 28% expect to develop this content in the next three years. 30% of them still have no well-defined plans to offer such training.
How to virtually become a Doctor
Virtual doctors are not a new concept. They have been around for a while and they are becoming more and more popular. The virtual doctor is an online service that provides medical advice to patients who cannot afford or access a real doctor.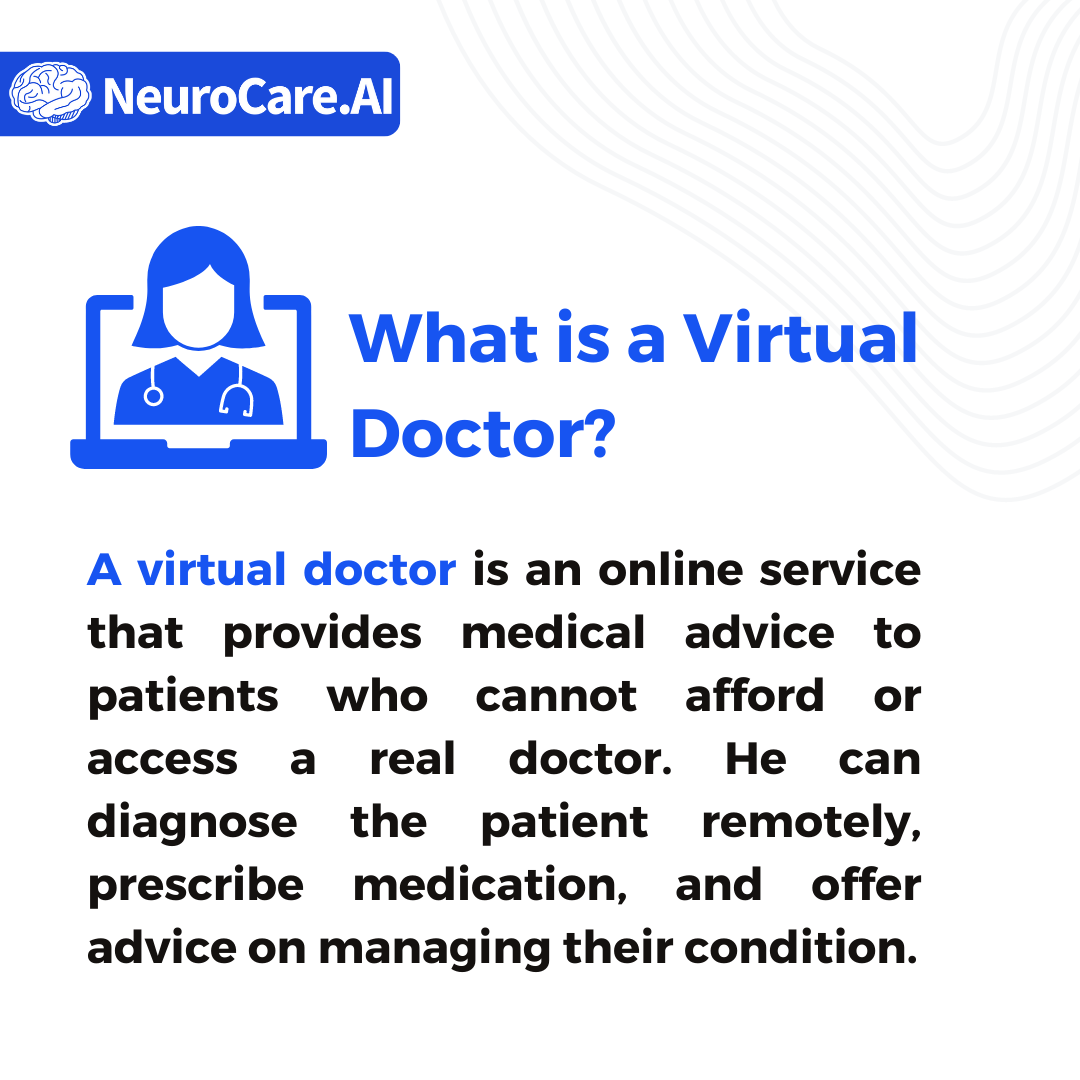 The virtual doctor can diagnose the patient remotely, prescribe medication, and offer advice on managing their condition. This service is particularly helpful for people who live in remote areas or those who cannot afford to see a real doctor in person.
How does virtual care training work?
Virtual care training is a new way to train medical professionals. It is an interactive and immersive experience that can be done from anywhere in the world. It is a way for medical professionals to learn about different conditions, treatments, and procedures without having to travel or spend time away from their families.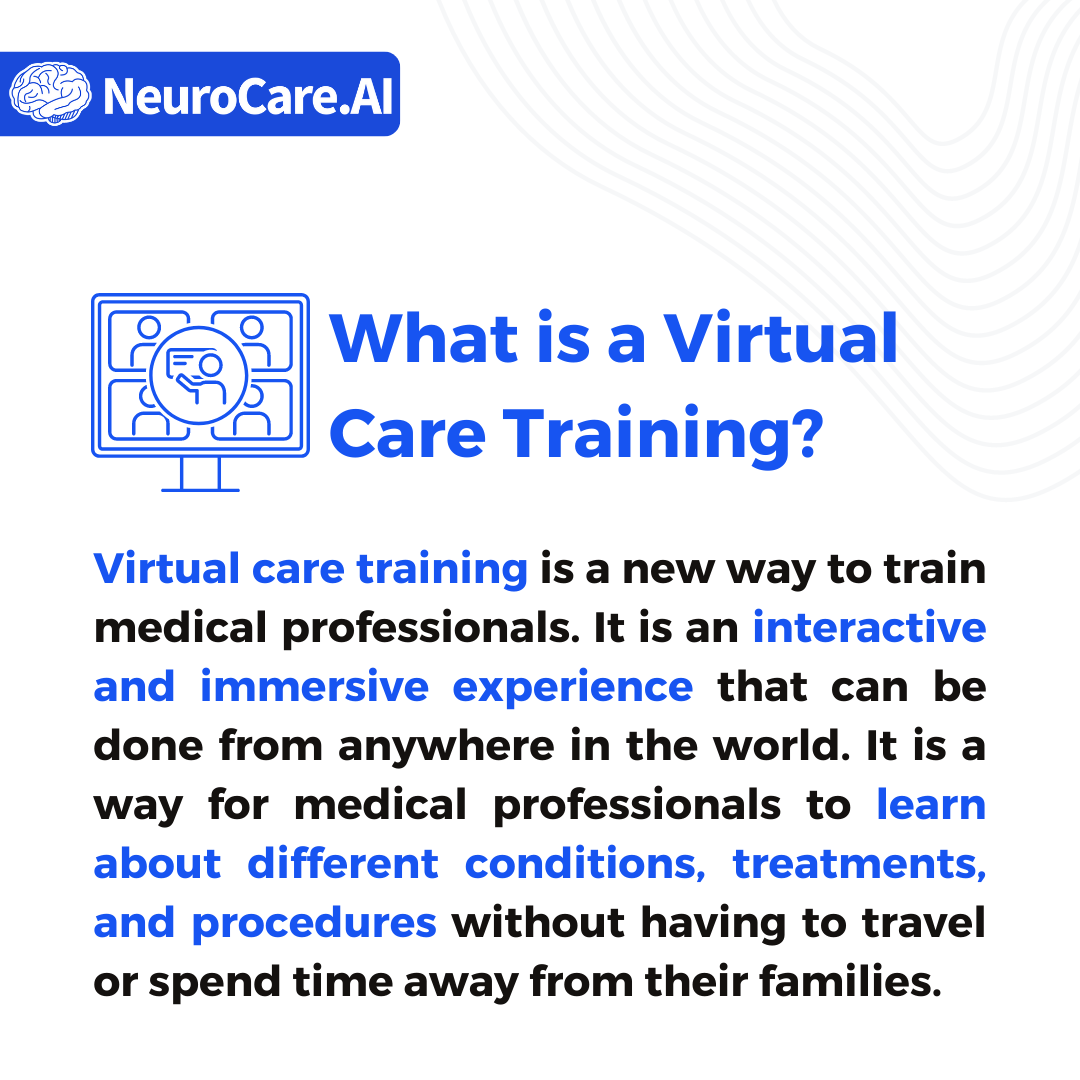 Virtual care training can be used in many different ways. It can be used as a supplement to traditional training or it can replace it altogether. It has been around for nearly two decades but it is only recently that virtual care training services have been used widely by healthcare providers.
The idea behind Virtual Care Training was to provide an alternative way for people to learn about health care, health information, and health promotion from their homes on their time and in their own unique learning style.
Virtual Care Training has become more popular because of the convenience of being able to work at your own convenience and pace while remaining engaged with a live trainer through the internet.
Implementing Virtual Care in Neurology - Challenges and Pitfalls
Teleneurology is a new technique that allows neurologists to provide care remotely. With the help of teleneurology, neurologists can assess and diagnose patients from a distance. This technique has been used for many years in rural settings but it is now being used in urban areas.
The use of virtual neurology has been on the rise because it can provide care to patients who would otherwise not have access to services. The use of this technology has helped neurologists in rural areas to have better access to resources and more time with their patients.
While it has some benefits, there are also challenges and pitfalls that it also faces. Some of these are technological challenges, medicolegal challenges in implementation, remote education integration in virtual care, and other knowledge related to the digital set-up.
The future of Teleneurology
With the advancement of technology, tele neurology and virtual neurology are becoming more common. These technologies allow physicians to remotely diagnose and treat patients from a distance. The use of tele neurology for remote diagnosis, consultation, and treatment is growing in neurology.
With future developments in tele-neurology, people who need to go to hospitals for medical appointments will be able to do their consultations from the comfort of their own homes.
Tele-neurology is already being used in some private practices as well as in neurology departments of hospitals. The idea behind this practice is that patients can skip the hassle and inconvenience of going to a hospital for an appointment.
With the Internet, it's possible for specialists and patients to be connected by video chat or through an app, where they can have a consultation without leaving home.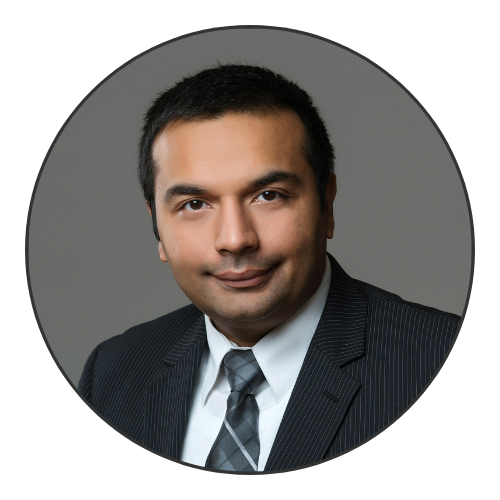 CEO | Founder | President NeuroCare.AI - Advancing Digital Health Ecosystem in Emerging Countries!